By Erika, Resident Fashionista
Today is the big day, and, if you still need some outfit inspiration, I'm thinking maybe a throwback will help you out! Below, I'm sharing our "What to Wear on Valentine's Day" post from 2013 for a list minute dose of inspiration!
Also, be sure to follow us on Facebook, Twitter, and Instagram where I'll be posting LAST MINUTE gift ideas for you all to snag for your Valentine's! If your weather has been anything like mine here in Philly, you might need the last minute help.
And, of course, from the YCS Team, let me say . . .
Happy Valentine's Day!!
February 14th is fast approaching and whether you're single or taken people are always checking for what you're wearing (even as an adult, I find myself taking inventory of who is rocking red).  It doesn't matter if you're having date night with your sweetie, drinks with your girls, treats with your kids, or movie night with yourself – you still need to look fabulous.  Below are some looks cultivated from my favorite websites that will meet all of your Valentine's Day needs.
Date Night
For date night with your boo, I would suggest going super romantic or super sexy.  Either way, you couldn't go wrong with one of these dresses below.
Michael by Michael Kors Faux Wrap Dress (Red)
Mesmerize Me Lace Dress from Fashion to Figure  (comes in plus sizes!)
Alfani Color Blocked Sheath Dress from Macys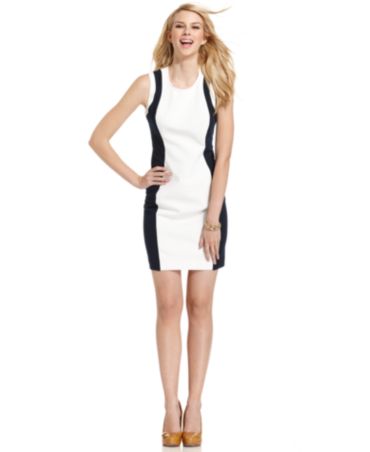 BCBGeneration 3-quarter Sleeve Dress from Macys (super sexy mini with a back cut-out!)
Drinks with the Girls
Celebrating V-Day with the girls?  Keep things light and airy and super flirty.  It's likely you'll find a cutie to pay for your drinks with these pieces.
Pleated Faux Leather Skirt by Guess (a must-have in my opinion!)
ASOS Curve Peg Pants (from the ASOS plus line)
Contrast Trim Hi-Low Blouse from Dress Barn (currently in my closet)
Lace Blouse with Faux Leather Piping from Zara
Baking Cookies with the Kiddies.  Or the nieces and nephews.  Or your favorite little people.
These pieces are super comfortable and in all your favorite Valentine's Day colors.
Ultra Skinny Printed Pants by Gap
Rockstar Demi-Boot Jeans by Old Navy
Cashmere Crew Neck Sweater from Joe Fresh
Vintage Cotton Stripe Tee from J. Crew (yes please! In every color!)
Movie Night at Home
Sometimes, the best way to spend V-Day is at home, bundled on the couch with popcorn, ice cream (but not too much!), and vino.  These clothes will be a comfy addition to the perfect night in!
Kiss Love Dream Sleep Shirt from Avenue (plus size alert!)
The Afterhours Pajamas by Victoria's Secret
Polka Dot Knit Chemise from Cacique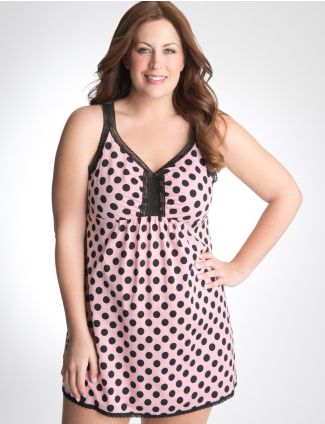 What will you be wearing this Valentine's Day?  My outfit remains to be seen, but I'll be sure to share a pic.
Your Chic is Showing,